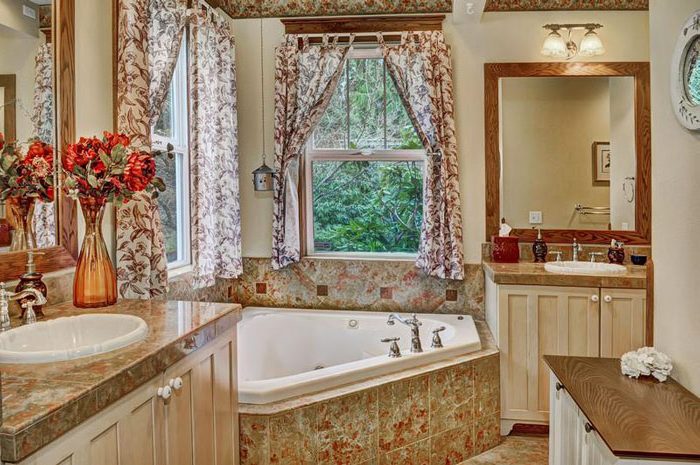 Coyote Hollow Construction will design and execute a bathroom renovation that makes the most intimate room of your home somewhere you're always comfortable. Don't let outdated décor or an awkward arrangement keep you from making the most out of your bathroom and all of the potential that comes with it.
Working with a qualified contractor specializing in bathroom remodeling in Poulsbo, WA, is the best way to create a bathroom that works for you and meets your needs. When you partner with us, rest assured we'll design a layout that looks and feels modern, updated, comfortable and convenient. We focus on all of the following areas of improvement:
Tubs & sinks:
Purchasing new tubs, sinks and other fixtures for your bathroom can substantially change the
way you relax and get clean. We identify the ideal style for your upgrade and take care of complete installation services.
Counters:
New bathroom counters make a world of difference. They provide you with more space for your accessories and help you get ready more easily and effectively. Introduce new ambiance into your bathroom with updated countertops.
Cabinets:
Investing in custom cabinetry for your bathroom goes a long way toward changing the way that you experience the room—not to mention compartmentalize and stow your essential grooming items.
Flooring:
New flooring can make a major difference in the appearance and the practicality of your bathroom. Bathroom flooring should be water-resistant, durable and stylish. Let us install quality tile and laminate options.
Investing in bathroom renovation in Poulsbo, WA, represents a substantial commitment to the future value and practicality of your home. That's why it's important to always work with a trusted contractor!
Remodel Your Bathroom
If you're ready to design a bathroom that works for you and enhances your home, contact Coyote Hollow Construction today by calling one of our friendly representatives at 360-598-4699. We'll provide you with a free site visit and create a bathroom that meets your practical and aesthetic needs in Poulsbo, Bainbridge Island, and throughout Kitsap County, WA.