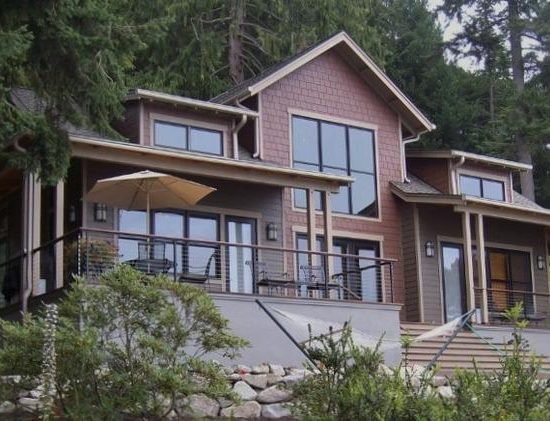 Coyote Hollow Construction is adept at building quality custom homes and cabinetry. We've worked on a number of noteworthy custom home projects in Poulsbo, Bainbridge Island, and throughout Kitsap County, WA. Our founder and owner, Ken Howlett proudly boasts a portfolio of some of the most stunning designs executed to advance anyone's style of living.
If you're planning custom home construction in Poulsbo, WA or need assistance in planning a build that reflects your vision of the ideal home, we're ready to work with you. We offer building for:
ADUs:
We can help you build the perfect accessory dwelling unit (ADU), commonly called a mother-in-law suite. Our expert team members can help you design and construct a beautiful ADU to host guests, extend your own living space or use as a vacation rental. We can also remodel many existing structures into ADUs.
Connected additions:
Let us help you design and build connected additions that extend and improve your living space. You can count on our talented team to help you create a meaningful addition to your home, whether it's a bedroom, bathroom, laundry room or some other versatile area.
Other custom home projects:
We're capable of executing a number of custom home projects that can improve, expand and elevate your current square footage. Whether you're looking for design-build construction or a gut remodel, we have the skills and expertise necessary to help make your unique vision a reality.
Call to Schedule a Site Visit
To learn more about the ways that Coyote Hollow Construction can help you make your dream home a reality, reach out to one of our friendly and professional representatives today by calling 360-598-4699. We'll schedule a free site visit to discuss your custom home potential.