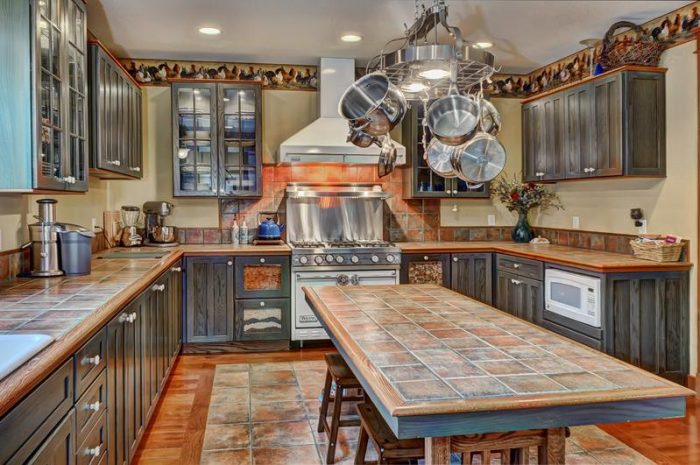 As a homeowner, your needs and tastes will change over time. You might outgrow a trend or realize the need for something new in your home. Instead of moving and leaving behind your beautiful home in Poulsbo, WA, count on Coyote Hollow Construction to transform it into the one you need today, tomorrow and for years to come.
We specialize in home renovation, including complete home remodels, general improvements and room remodeling. As a full-service contractor, count on us to handle the complexities of your project with ease, with results that transform your home. We aim to leave you with a home that meets your needs and expectations on a daily basis.
Complete Home Renovations
Your situation as a homeowner has likely changed over the last few years. Maybe you need a bigger kitchen to accommodate your growing family? Perhaps your garage isn't big enough to house your new car? Or maybe it's time for that home gym you've always wanted? Whatever your vision for the perfect home, our home remodeling contractors will help you realize it. We're equipped for complete home renovations, and we work directly with you to understand your needs, wants and expectations.
Home Improvement
Sometimes all it takes to raise your standard of living is a little home improvement. Updating the look and feel of a space or bringing in new amenities will elevate it and make it feel more modern—for less than the price of a full remodel. If it's time to say goodbye to 70s carpet or a bathroom concept from the 90s, give us a call. We'll renovate the space with modern materials and accessories, so it feels like part of the rest of your home.
Home Remodeling
If you love your Poulsbo, WA home but you need major changes, you don't have to move away! Consult with our remodeling contractors and we'll work together to revamp your home. Our team can take down walls, change the floor plan, improve accessibility, add additions and much more. By the time we're done you'll have a brand-new home without having to move and leave behind the many memories you've made there.
Realize Your Dream Home
Coyote Hollow Construction proudly works alongside homeowners, to understand your expectations for home renovations and remodeling. Our contractors are skilled experts, bringing craftsmanship and forethought to your remodel. Whether it's an updated kitchen or bath, or a complete home remodel, we're humbled to build the home you love to live in. Contact us today at 360-598-4699 to get started on your remodel in Poulsbo, Bainbridge Island, and throughout Kitsap County, WA.