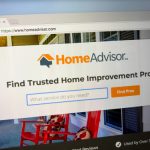 When it comes to finding reliable home service professionals, homeowners have a multitude of options available to them. One platform that has gained a lot of popularity in recent years is HomeAdvisor. This online marketplace connects homeowners with local service professionals for various home improvement projects. However, with so many options out there, it is only natural to question the reliability of a platform like HomeAdvisor. In this blog post, we will explore the reliability of HomeAdvisor and provide you with the necessary information to make an informed decision.
What is HomeAdvisor?
HomeAdvisor is an online platform that connects homeowners with screened and approved professionals in their area. The platform offers a wide range of services, including home remodeling, repairs, maintenance, and more. Homeowners can browse through a list of service categories and request quotes from multiple professionals to compare prices and choose the best fit for their needs.
HomeAdvisor's Screening Process
One of the main reasons homeowners turn to HomeAdvisor is the assurance of finding reliable and trustworthy professionals. HomeAdvisor claims to carefully screen and vet service professionals before allowing them to join their network. Their screening process involves background checks, verifying licenses and certifications, and checking for any registered complaints or legal issues.
While HomeAdvisor does put in the effort to screen professionals, it is important to note that no screening process is perfect. There have been instances reported where homeowners have encountered issues with professionals found through HomeAdvisor. This highlights the importance of doing your due diligence and not solely relying on the platform's screening process.
Customer Reviews and Ratings
A crucial aspect of assessing the reliability of any service platform is to consider customer reviews and ratings. HomeAdvisor provides homeowners with access to reviews and ratings left by previous customers. This allows homeowners to get a sense of the professional's reputation and quality of work before making a decision.
However, it is important to approach online reviews with a critical eye. Some professionals may have inflated ratings due to biased or fake reviews. On the other hand, some homeowners may have had negative experiences and left unfair or exaggerated reviews. To get a balanced understanding, it is advisable to read multiple reviews and consider the overall consensus.
HomeAdvisor's Guarantee and Insurance
HomeAdvisor offers a guarantee and insurance program to provide homeowners with peace of mind. Their guarantee states that if a homeowner is not satisfied with the work performed by a professional found through HomeAdvisor, they may be eligible for reimbursement of up to $500. Additionally, HomeAdvisor provides insurance coverage for any damages or injuries that may occur during a project.
While this guarantee and insurance program can be reassuring, it is important to thoroughly read and understand the terms and conditions. Like any insurance policy, there may be limitations and exclusions that could affect your claim eligibility.
Alternatives to HomeAdvisor
While HomeAdvisor has its advantages, it is always wise to explore other options before making a decision. There are several alternative platforms and methods to find reliable home service professionals. Some alternatives include:
1. Asking for recommendations from friends, family, and neighbors who have had similar work done.
2. Checking local business directories or contacting local trade organizations for recommendations.
3. Utilizing other online service marketplaces, such as Thumbtack or Angie's List.
Conclusion
While HomeAdvisor can be a helpful tool in finding reliable home service professionals, it is essential to approach it with caution and utilize it as just one resource in your search. Do not solely rely on the platform's screening process or customer reviews. Make sure to do your own research, ask for references, and trust your instincts. Only then can you ensure the reliability of the professional you hire for your home improvement projects.
Got Questions? Let Us Help!
Welcome to Coyote Hollow Construction, Inc.! For over 30 years, our staff at Coyote Hollow Construction, Inc. has dedicated its time and energy into creating beautiful, skillful home renovations for Poulsbo residents and beyond. Our expertise ranges from certified-lead renovations, bathrooms remodels, kitchens remodels, insulated concrete, adult dwelling units, and much more. We have a reputation for attention to detail, integrity, and skillful execution of our projects. Call us now to schedule your free site visit and speak with our trustworthy staff!
Categorised in: General Contractors, Home Tips